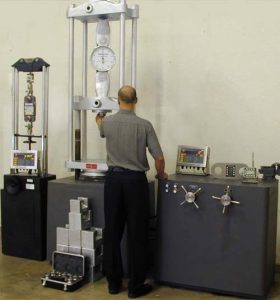 Dillon Calibration Services
Dynamic Measurement Systems is capable of calibrating and providing limited repair on mechanical or digital dynamometers and crane scales.
Properly maintained dynamometers are essential to the accuracy of measurements and safety of employees and equipment. Make yearly calibration of dynamometers at Dynamic Measurement Systems part of your maintenance plan. With over 20 years of experience in force measurement using state-of-the-art equipment, Dynamic Measurement Systems has proudly served oil and gas pipeline, electrical, utility contractors, transmission and distribution, aviation, marine and many other industries.
All dynamometers calibrated at Dynamic Measurement Systems are certified to be traceable to the National Institute of Standards and Technology (NIST), verifying the tools our customers trust and giving them confidence their job was done right.
Click here for a Dynamometer Calibration Quote!